Have you ever wanted to try a turbo Poker tournament? Here's all you need to know about this fast form of poker competitions.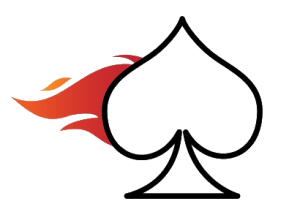 Turbo Poker Tournaments are not a new thing by any stretch of imagination, as they have gained immense popularity in recent times. The conventional online poker tournaments take up a lot of time with assured prize pool events attracting thousands of players and plenty of time commitments. Turbo tournaments are comparatively quick. It takes hardly a couple of hours to get done with the games. This sort of tournament has a wide appeal among busy people, who don't have much free time, but are equally attracted by the entertainment, as well as the money, a poker tournament can certainly offer.
On the other side, you won't be able to show your poker skills in a fast tournament like this, where the deep stacked portion is quickly out of frame. Expert players may not get enough time to take undue advantage of the opponent's inexperience.
Where Can You Play Such Tournaments?
As the largest online poker site, PokerStars is probably the most obvious choice for playing these kinds of tournaments, both for US and foreign players. 888Poker is another good choice. It has even Super Turbo Poker Tournaments where blind levels increase very, very speedily throughout the game, together with the chip stacks of the leading players, and allow contenders to complete large field tournaments in a fraction of the time.  However, if you are new to the turbo feature, go for a poker room offering sign-up bonus and lower buy-ins and practice the game as much as you can.
Strategy Adjustments
Situational awareness, aggression and position are some of the most important traits of a first-class poker strategy. But in tournaments like these, you should never be staying for hands, as you won't get enough to stay in front of blinds. You should always be looking to take benefit of the adjustments made by your opponent. Early phase of the game is not that difficult, but once the chips go beyond 150, you will feel the pressure of how fast everything is going. Call bets are literally out of the equation at this point of time. The key part is to be first into the pot.
In order to stay ahead of the blinds, you have to raise 'lighter' than convention. Your opponents will be raising hands that aren't very strong, and you can re-raise with a wide range yourself. You win a superior pot, when they fold!
Short stacking implies that you need a strong grip of all-in play, which involves spotting a situation by estimating the range of hands through which, opposition will call you. In turbo tournaments, a healthy stack can look average within the flip of an eye. It is essential to have control on the steering throughout the game, to make sure you are taking advantage of a big stack as a bludgeon to take more pots. One should also take full advantage of players averting confrontations on the final table bubble.
Fold or all-in game becomes really important, in case of short stacks at the final table. What hands to call with and how to shove all-in is dependent on prize pool allocation, which is weighted heavily on the top three. If you want to get a good profitable edge, you should get the concept of Independent Chip Model, which shows how payouts determine the value of chips.